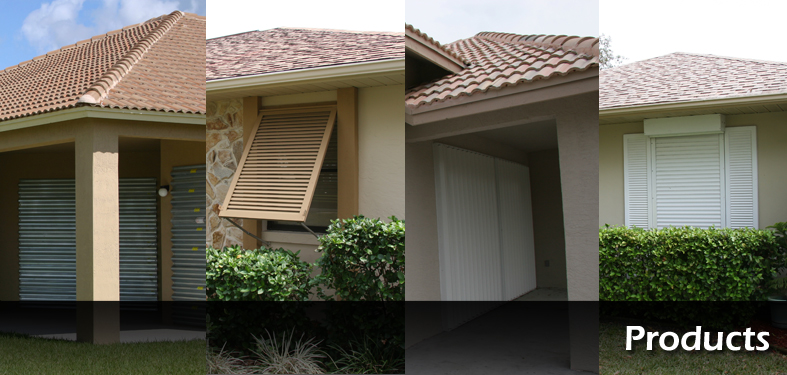 Shutters Products
GPP Enterprises offers a full line of shutter products to fit every style, and price point. Shutter products can be classified in two broad categories; Removable and Permanently Mounted.
Removable Shutters are those that must be stored and "deployed" by the homeowner before a storm hits, they are generally found in two groups; Panels and Fabric. GPP Enterprises offers both at multiple price points, with different Pros and Cons for each.
Panel Shutters are available in; Steel, Aluminum, and Clear Poly-Carbonate
Fabric Shutters are also removable and are a white poly-ethylene material.
Permanently Mounted Shutters are those that are installed on your home year round. These are generally extruded aluminum with a powder-coat painted finish. GPP Enterprises offers four different extruded aluminum permanent shutter systems
These systems generally add value to your home or business as well as add a design element to your property. They are easy for the home owner to "deploy" before a storm and add a level of privacy and security to the home when deployed.
Please visit our Photo Gallery to see these different shutters, and find a distributor to have someone contact you regarding a quote and to discuss the benefits of the various shutter products available.