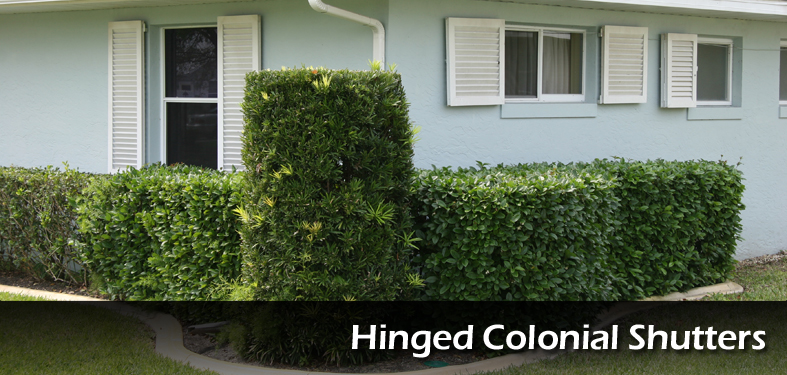 Hinged Colonial Shutters
When you want hurricane shutters that also offer a full view thorugh your window while being easily deployed, the GPP Hinged Colonial Shutters are the best option. Side-hinged Colonial Shutters highlight your home's design and offer ready storm protection.
Traditional Look, without Traditional Maintenance
Hinged Colonial Shutters look like wood shutters, but these high quality extruded aluminum shutters won't rot and require a minimal amount of regular maintenance.
Beautiful and Functional
Hinged Colonial Shutters are for those homeowners that want a beautiful yet functional answer to their hurricane protection needs. By choosing Colonial Shutters, you immediately add value and character to your home, while at the same time providing low maintenance, high quality storm protection. Colonial shutters are available in variety of colors at no additional cost.
Colors
We now offer all RAL colors for our GPP Hinged Colonial Shutters, click here to see the RAL color chart.